---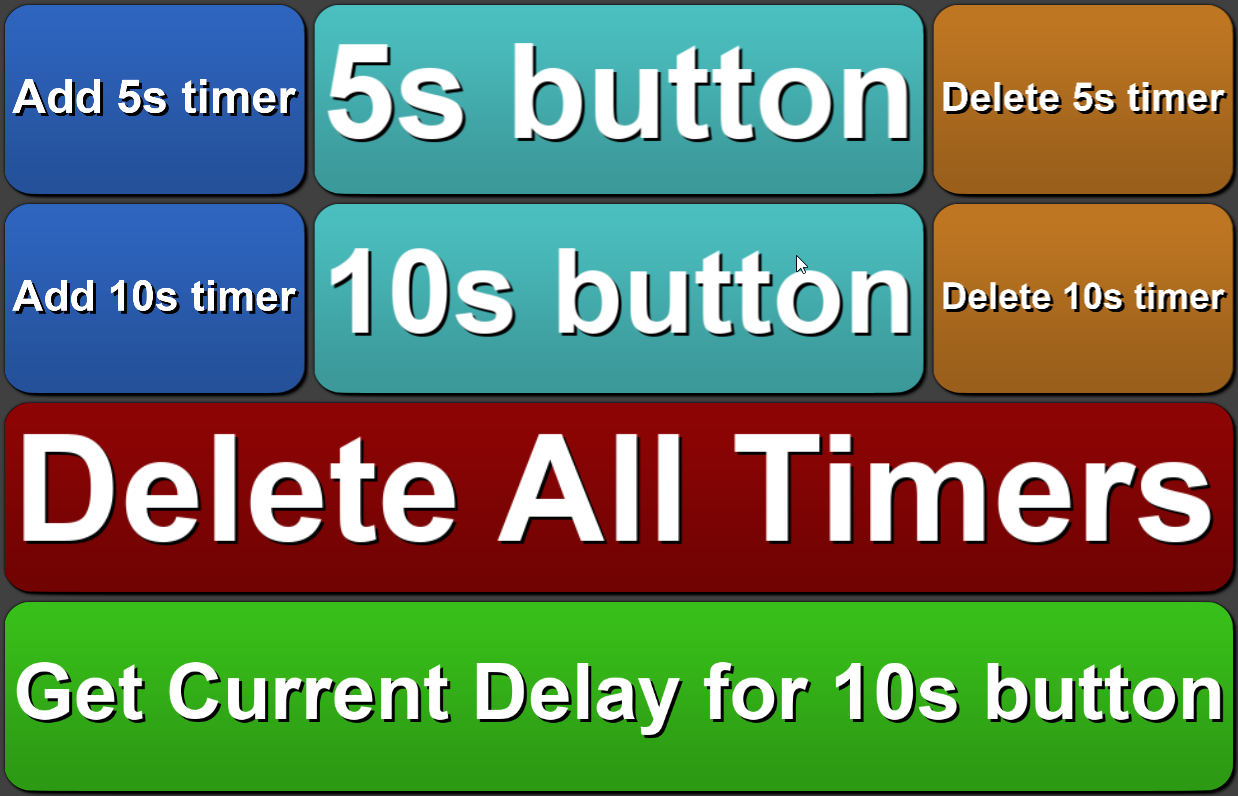 Overview
Extension that allows you to freely set and stop timers to trigger your buttons.
Features
Set a timer to trigger once or regularly
Delete a timer (or all timers)
Get current timer's value
View all timers in Bridge
Example deck with buttons included.
---
Setup
Install the extension. You can follow the Extension Install Guide.
Premade deck will be created with example buttons. Double click on each button to read the instructions on how to use it.
Privacy Policy
This developer has disclosed that it will not collect or use your data.
---
This developer declares that your data is:
Not being sold to third parties.
Not being used or transferred for purposes that are unrelated to the extension's core functionality
Not being used or transferred to determine creditworthiness or for lending purposes